About LiveO2
---
Live Oxy­gen is extreme­ly sim­ple. Done in the com­fort of your own home or office, Live Oxy­gen can be used to pre­vent or address health prob­lems caused by poor oxy­gen deliv­ery. Increased lev­els of oxy­gen pro­vides stun­ning results in terms of cell health. What is true for hyper­bar­ic treat­ment (HBOT) is expo­nen­tial­ly true for Live Oxy­gen Ther­a­py. It is also a lot less expen­sive and much more con­ve­nient than HBOT.
---
Live Oxy­gen is heal­ing with­out drugs or chem­i­cals and with­out surgery or inva­sive tech­niques. Hyper-oxy­gena­tion gets oxy­gen into the body's cells which have already turned to fer­men­ta­tion for their ener­gy needs. Live Oxy­gen starts a heal­ing and restora­tive process where nor­mal­ly there would be none, because there is no cel­lu­lar ener­gy for it.
Oxy­gen ther­a­py is fan­tas­tic because more oxy­gen trans­lates into more cel­lu­lar ener­gy, more heal­ing ener­gy and more over­all ener­gy to help us feel good and per­form bet­ter in life.
Live Oxy­gen employs a sim­ple improve­ment over both hyper­bar­ic cham­bers and Oxy­gen Mul­ti-Step Ther­a­py that ensures the max­i­mum amount of oxy­gen gets to where it is need­ed the most: to dam­aged and inflamed tis­sues.
Oxy­gen pro­vides a com­plete­ly nat­ur­al way to heal and to be your phys­i­cal and men­tal best. Increas­ing your oxy­gen lev­els can and will make huge dif­fer­ences in your state of well-being. It also has dra­mat­ic anti-aging and weight-loss effects.
Live Oxy­gen is about inflam­ma­tion and the best, most straight-for­ward way of address­ing it. Live Oxy­gen restores the blood micro-cir­cu­la­tion and con­se­quent­ly we see a per­ma­nent ele­va­tion of oxy­gen influx and uptake.
A per­son needs an oxy­gen con­cen­tra­tor, an exer­cise bicy­cle, tread­mill or jumper, an oxy­gen mask and a reser­voir that stores up enough oxy­gen for a fif­teen-minute ses­sion. It offers a trip to cel­lu­lar heav­en. No mat­ter who you are, if you can get on a bicy­cle, you can enjoy some­thing pow­er­ful enough to be con­sid­ered a foun­tain of youth for the cells.
Live Oxy­gen specif­i­cal­ly tar­gets cap­il­lary inflam­ma­tion with bursts of plas­ma-dis­solved oxy­gen. Resolved inflam­ma­tion restores the blood sup­ply to tis­sue and allows the tis­sue to return to nor­mal aer­o­bic metab­o­lism.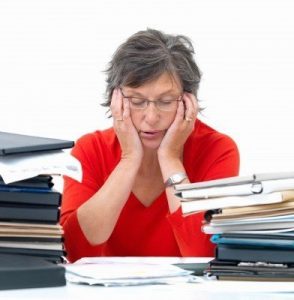 Stress caus­es inflam­ma­tion that cre­ates per­sis­tent cel­lu­lar ener­gy "brownouts" through­out the body. These areas are prime tar­gets for degen­er­a­tion and dis­ease. Oxy­gen, at the lev­els deliv­ered by the Live Oxy­gen sys­tem, enters into your blood cap­il­lar­ies, lymph and fat tis­sues eas­i­ly. Ath­letes using the Adap­tive Con­trast® ver­sion of our LiveO2 sys­tem uti­liz­ing high-alti­tude train­ing put rock­et fuel into their per­for­mance.
The bot­tom line is that oxy­gen is vital to every phys­i­o­log­i­cal func­tion of the human body.
The Live Oxy­gen sys­tem gives you all the raw heal­ing, detox­i­fy­ing, and alka­lin­iz­ing pow­er of oxy­gen you can pos­si­bly need. Noth­ing comes close. The stun­ning effects of our oxy­gen ther­a­py quick­ly becomes clear.
Typ­i­cal­ly, the orig­i­nal Oxy­gen Mul­ti-Step Ther­a­py used to con­sist of an 18-day, 36-hour pro­gram. Now with the LiveO2 sys­tem, that amount of time is reduced to only 15 min­utes a day with the 36-hour end effect being real­ized after the first 15-minute ses­sion. Some peo­ple have been going to oxy­gen bars and hyper­bar­ic cham­bers have become pop­u­lar and well respect­ed, but these ther­a­pies do not reach the lev­els we are talk­ing about with the Live Oxy­gen train­ing sys­tem.
A grad­ed exer­cise pro­gram per­haps begin­ning with noth­ing more than lift­ing a few pounds can be eas­i­ly devised along with oxy­gen to begin the trans­for­ma­tion process. Acquir­ing an exer­cise machine (a tread­mill or exer­cise bike will work just fine) takes a lit­tle effort and mon­ey, but you prob­a­bly should have one of these any­way.
The bot­tom line is that oxy­gen is vital to every phys­i­o­log­i­cal func­tion of the human body. Whether you're a Navy Seal, an Olympic Ath­lete or sim­ply an unwell per­son, you will ben­e­fit great­ly from flood­ing your cells with oxy­gen. Noth­ing will dis­tance a per­son fur­ther from death than oxy­gen because it is the giv­er and sus­tain­er of life.