THE
LiveO
2
PROTOCOLS
WHAT YOU NEED TO KNOW ABOUT LIVEO2
August 21, 2015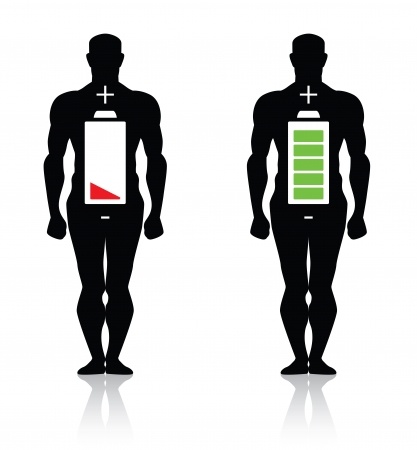 ---
What's a Pro­to­col?
A pro­to­col is a pro­ce­dure designed to increase the oxy­gen avail­able to a part of the body.
The key to superior oxygenation is increasing the heart rate while consuming large volumes of oxygen.
Dr. Man­fred von Ardenne was an ear­ly pio­neer in dis­cov­er­ing the effects of oxy­gen on the human body.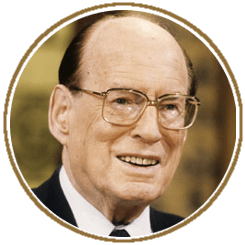 His many years of research cul­mi­nat­ed in his book "Oxy­gen Mul­ti­step Ther­a­py," an in-depth, tech­ni­cal review of his find­ings. Chief among those find­ings is that oxy­gen not only enhances per­for­mance, it is also cura­tive, capa­ble of revers­ing a vari­ety of mal­adies that affect the human body.
Dr. von Ardenne's work inspired many to study and improve upon his tech­niques and advance­ments in the field. One such indi­vid­ual was Mark Squibb, inven­tor of the oxy­gena­tion sys­tem now known as LiveO2. In his quest to resolve his own health chal­lenges, Squibb dis­cov­ered the key to super-oxy­genat­ing the body. His fur­ther research con­firmed the find­ings of Dr. von Ardenne while deep­en­ing his insight into the many pos­i­tive health effects of oxy­gen on the body. Fur­ther read­ing: Oxy­gen Mul­ti­step Ther­a­py: Phys­i­o­log­i­cal and Tech­ni­cal Foun­da­tions
Why Exercise is Necessary
I
n today's facile world, many peo­ple balk at the idea of hav­ing to exer­cise. It is pre­cise­ly this leisure­ly approach to life, cou­pled with a poor diet and a vari­ety of less than desir­able habits that lead to the ear­ly demise of the human body. Tox­ins accu­mu­late, organs become dys­func­tion­al, weight is gained and inflam­ma­tion sets in, all of which result in a poor state of health, both bod­i­ly and men­tal­ly. These are pre­cise­ly the phys­i­o­log­i­cal respons­es that oxy­gena­tion has been shown to address.
The key to supe­ri­or oxy­gena­tion is increas­ing the heart rate while con­sum­ing large vol­umes of oxy­gen.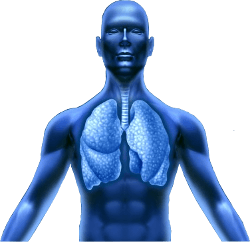 In sim­ple terms, oxy­gen enters the blood stream through the lungs and is then imme­di­ate­ly cir­cu­lat­ed through­out the body via the heart. As the heart beats faster, more oxy­gen is cir­cu­lat­ed through­out the body. One rather sur­pris­ing phe­nom­e­non occurs dur­ing this process. With so much oxy­gen avail­able, the heart "knows" it doesn't have to work as hard to dis­trib­ute the oxy­gen, and so the heart main­tains a slow­er rhythm. Thus, exer­cise becomes eas­i­er and the effi­cien­cy of the oxy­gena­tion process actu­al­ly decreas­es. So, how does one coun­ter­act this nat­ur­al reg­u­la­tion process?
T
he answer is to briefly deprive the body of oxy­gen, stim­u­lat­ing the heart to work much hard­er to dri­ve what pre­cious lit­tle oxy­gen remains through­out the body. This hypox­ic state is akin to cre­at­ing a vac­u­um in the body. The vac­u­um effect is imme­date: starved of oxy­gen, the heart rate increas­es and main­tain­ing the pace of exer­cise becomes dif­fi­cult. At the body's point of great­est dif­fi­cul­ty, often with­in ten to twen­ty sec­onds, the oxy­gen flow is allowed to resume. Now, with an increased heart rate, oxy­gen rush­es into the body to fill the vac­u­um; it is dri­ven deep into the tis­sue, the lym­phat­ic sys­tem and even the brain. The sen­sa­tion is actu­al­ly pal­pa­ble. It is this flood of oxy­gen that allows all of the body's sys­tems to recu­per­ate, regen­er­ate and resume their role and anatom­i­cal pur­pose.
"

The foundational concept is to drive oxygen deep into the body via the blood stream."
The Protocols
T
he body of work pre­sent­ed here is root­ed in the orig­i­nal work of Dr. von Ardenne and improved upon through a series of step­wise refine­ments in the process of cel­lu­lar oxy­gena­tion. These pro­to­cols are not med­ical advice; they are spe­cif­ic exer­cise rec­om­men­da­tions designed to aug­ment oxy­gen lev­els tar­get­ing spe­cif­ic body sys­tems, like the vas­cu­lar sys­tem and immune sys­tem, using dif­fer­ent com­bi­na­tions of non-med­ical approach­es.
Some of the ter­mi­nol­o­gy used in the pro­to­cols may lead one to believe that they are intend­ed pri­mar­i­ly for ath­letes who wish to max­i­mize their phys­i­cal per­for­mance. This is not the case. What an ath­lete gains through the use of oxy­gena­tion may also be gained by any­one who is in less than opti­mal health, seek­ing to improve their lev­el of health and well-being, or address­ing a spe­cif­ic health prob­lem.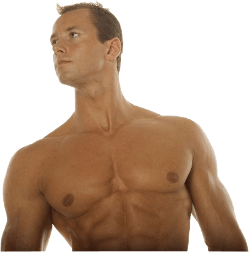 It can be shown that dri­ving oxy­gen deep into tis­sue has a restora­tive, in many cas­es cura­tive, effect on the body. This is not to imply that oxy­gen alone is a panacea and cure-all; how­ev­er, when com­bined with exer­cise, prop­er diet (the "right fuel" men­tioned ear­li­er), care­ful­ly select­ed vital min­er­als and plen­ty of good, clean water, high lev­els of oxy­gen in the tis­sue enable the body to expel tox­ins and restore its abil­i­ty to heal and repair itself nat­u­ral­ly.
The foun­da­tion­al con­cept is to dri­ve oxy­gen deep into the body via the blood stream. This is best accom­plished by some form of exer­cise. Any activ­i­ty which rais­es the heart rate and body tem­per­a­ture is suf­fi­cient. The use of exer­cise equip­ment such as a sta­tion­ary bike or tread­mill is rec­om­mend­ed, but not absolute­ly nec­es­sary.
For reg­u­lar detox­i­fi­ca­tion and immune sys­tem enhance­ment, the use of a sauna is high­ly rec­om­mend­ed as it caus­es the blood to flow to the sur­face of the skin and opens skin pores, allow­ing tox­ins to exit via sweat. If a prop­er sauna is not avail­able, sim­i­lar results may be had by tak­ing a very hot bath or show­er; in either case, the idea is to cause the body to heat up and sweat for a brief peri­od of time, fif­teen to thir­ty min­utes at least. Once done, the body should be cooled down via a cold show­er, as cold as you can be tol­er­at­ed, allow­ing the pores to close and blood to return to the body's core. After dry­ing off, a glass of warm water with a pinch of gray sea salt (rich in min­er­als) and a tea­spoon of hon­ey will help replen­ish the body's elec­trolytes. While it is beyond the scope of this arti­cle to include such details here, please be aware that con­traindi­ca­tions of sauna use do exist. You should famil­iar­ize your­self with these before start­ing a pro­gram of sauna use.
S
ever­al pro­to­cols call for the use of dietary sup­ple­ments, par­tic­u­lar­ly niacin (called nico­tinic acid in med­ical cir­cles, com­mon­ly known as Vit­a­min B3) in suf­fi­cient quan­ti­ty to cause a niacin flush. A niacin flush is not dan­ger­ous, but it can be dis­con­cert­ing or even uncom­fort­able if you are not pre­pared for it. Niacin caus­es the blood ves­sels to dilate near the skin, result­ing in a rather hot, tin­gling sen­sa­tion and a red flush of the skin. In some peo­ple, 50mg is suf­fi­cient to cause a flush. A good rule of thumb is to start with a low amount and work your way up to the point of feel­ing the flush.
It is known that B vit­a­mins work togeth­er, so it's a good idea to incor­po­rate a high qual­i­ty B-com­plex into your sched­ule of sup­ple­ments.
"

The proper course of action is to remove these toxins from the body in a natural and non-invasive manner."
Detoxification
I
t is unfor­tu­nate that we've col­lec­tive­ly allowed our world to become a tox­ic place. Our envi­ron­ment is over­loaded with tox­ic chem­i­cals and heavy met­als from man­u­fac­tur­ing, auto­mo­biles, house­hold clean­ing prod­ucts, geo­engi­neer­ing, plas­tic pack­ag­ing, hydraulic frac­tur­ing (frack­ing), the list goes on and on.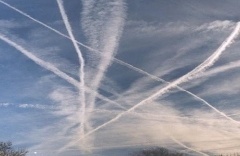 These tox­ins find their way into the air we breathe, the water we drink and the food we eat, and in time, result in a broad spec­trum of ill­ness­es. The prop­er course of action is to remove these tox­ins from the body in a nat­ur­al and non-inva­sive man­ner. For­tu­nate­ly, the human body is designed to do pre­cise­ly that, under the prop­er con­di­tions.
If you don't already exer­cise at least once per week where your heart rate reach­es 120 beats or high­er per minute, or if you don't sweat dur­ing your work­outs, or if you have any chron­ic con­di­tion, you will like­ly expe­ri­ence a detox­i­fi­ca­tion effect. There­fore, you should lim­it your first ses­sion with LiveO2 to five min­utes. Detox­i­fi­ca­tion symp­toms are gen­er­al­ly mild but may last for sev­er­al hours. Typ­i­cal symp­toms include body and breath odors, jit­ters, night sweats, increased urine flow or con­cen­tra­tion, increased bow­el activ­i­ty and in some cas­es, a mild fever that may per­sist for up to 48 hours. These are all nor­mal indi­ca­tions that the immune sys­tem is respond­ing to the influx of oxy­gen and expelling tox­ins from the body. Once detox symp­toms sub­side, most peo­ple report feel­ing good with an increased sense of well-being.
Most of the pro­to­cols refer to a spe­cif­ic heart or pulse rate, in beats per minute. This should not be tak­en strict­ly, but mere­ly as a gen­er­al guide­line. Before begin­ning any exer­cise pro­gram, you should con­sult with your health care prac­ti­tion­er. As stat­ed ear­li­er, any form of exer­cise which increas­es the heart rate is accept­able, as long as you can com­fort­ably wear an oxy­gen mask dur­ing the exer­cise.
Supplements
The use of a few, spe­cif­ic sup­ple­ments before and after exer­cise is advan­ta­geous. These are as fol­lows: 30mg Thi­amine (Vit­a­min B1), 100mg Mag­ne­sium Oro­tate, 300mg Vit­a­min C and 3000mg Argi­nine Alpha Ketog­lu­tarate.
Using these sup­ple­ments both before and after your ses­sion helps the body to absorb oxy­gen. Again, be sure to dis­cuss the use of these sup­ple­ments with your health care provider before tak­ing them.
The "Quick" Procedure
T
his pro­to­col is derived from Dr. von Ardenne's "Oxy­gen Mul­ti­step Ther­a­py." It is the sim­plest and eas­i­est of all the pro­to­cols, designed for begin­ners and those unac­cus­tomed to or unable to per­form stren­u­ous exer­cise. A fif­teen minute ses­sion is rec­om­mend­ed, but any­thing more than three min­utes is gen­er­al­ly suc­cess­ful. Don't wor­ry if your first ses­sion is short. The key to suc­cess is rep­e­ti­tion and ded­i­ca­tion to the process. Your body will respond, how quick­ly sim­ply depends on your cur­rent lev­el of health and how often you exer­cise with oxy­gen.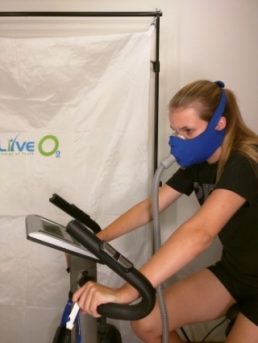 Begin your exer­cise ses­sion twen­ty min­utes after tak­ing the sup­ple­ments. You can time this to coin­cide with the length of time required to fill the oxy­gen reser­voir. Exer­cise for at least three min­utes, and if you're able, con­tin­ue exer­cis­ing for up to fif­teen min­utes. Then, rest for thir­ty min­utes after exer­cis­ing to give your body a chance to cool down and recov­er.
In time, your strength and sta­mi­na will increase, and in near­ly all cas­es, you will notice a dif­fer­ence in how you feel, both physcial­ly and men­tal­ly. Once you've reached the point where you can exer­cise for a full fif­teen min­utes, you can then explore the many advanced pro­to­cols to help you achieve your spe­cif­ic goals.
The LiveO2 Protocols
Now, on to the LiveO2 Pro­to­col pages where you'll find all of the avail­able pro­to­cols, many of which are designed to address spe­cif­ic issues and tar­get spe­cif­ic areas of the body.
Adap­tive Con­trast® Pro­to­cols
LiveO2 Stan­dard Pro­to­cols